Our Food Philosophy
At the YMCA of Middle Tennessee, our food philosophy is simple: we believe that food should be enjoyable, nutrient-rich, and stress-free.
We encourage eating a variety of whole foods and beverages that fuel your body to be its best, and we recognize that healthy eating looks different for everyone. We promote a well-balanced diet, an active lifestyle and a positive mindset as the keys to disease prevention and healthy living.
Our Registered Dietitian Nutritionists can help you establish healthier eating habits that fit your individual lifestyle and needs.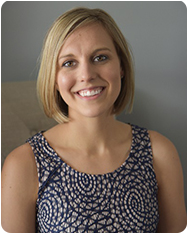 Brittany Cardwell
Brittany Cardwell is a registered dietitian nutritionist (RDN) with the Commission on Dietetic Registration and a Licensed Dietitian (LD) with the Ohio Board of Dietetics and the Tennessee Board of Dietitians. She is a graduate of Miami University (Ohio) with a B.S. in Kinesiology and Health. After becoming an RDN, she began working as an outpatient dietitian for a weight management center and health management group. Since joining the YMCA of Middle Tennessee in 2018, Brittany has primarily worked with the After Breast Cancer (ABC) Program, but also provides individualized nutrition counseling at multiple YMCA Centers.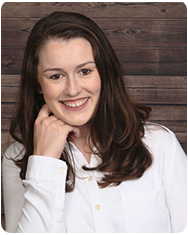 Casey Seamon
Casey is a Registered Dietitian Nutritionist (RDN) and Licensed Dietitian Nutritionist (LDN). She began her career in Louisville, KY with an Associates Degree in Culinary Arts from Jefferson Community and Technical College. After several years of cooking professionally, she decided to expand her knowledge by pursuing an education in nutrition. Following a move to the Nashville area, she graduated, with honors, from Lipscomb University with a Bachelor's Degree in Dietetics, and completed an internship with The University of TN. She now uses her wealth of knowledge in the culinary and nutrition world to fuel her passion for education. She is dedicated to helping clients understand how to shop, cook, eat and live well.