As an organization, the YMCA has made a commitment to reinvest in our facilities, and it is time we make some necessary improvements to the shower areas of the Downtown Nashville YMCA. From November 17-29, various areas of the facility will be closed for these renovations:
Women's sauna/steam room area: Sunday, November 17 – Friday, November 29
Men's and women's locker rooms: Monday, November 18 (beginning at 9:00 a.m.) – Sunday, November 24
Indoor pool area: Monday, November 18 (beginning at 9:00 a.m.) – Sunday, November 24
Men's and women's showers: Monday November 18 (beginning at 9:00 a.m.) – Friday, November 29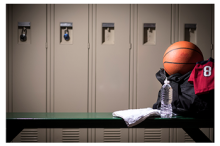 What exactly are we doing?
We will be applying a product over our existing floor tile and wall tile in the shower areas of both locker rooms. This product has been used at other YMCAs and greatly reduces necessary downtime compared to traditional tile replacement. We will also be renovating the saunas in both locker rooms.
Will everything else at the YMCA be operating as usual?
Yes, our wellness areas and group fitness classes will all be operating as normal. This affects only the locker rooms areas and indoor pools as listed above.
Why are we doing this now?
While there is never a good time to do something of this magnitude, this time of year our volume is much lower.
Why is the pool being closed?
The product we will be using has very strong fumes and needs to be ventilated properly. Due to the location of our locker rooms, the only way to properly vent the areas is to utilize the pool area. Once we are finished with that part of the process we will reopen the indoor pool area.
Are there any plans for renovations or upgrades in the pool area?
Not at this time. However, we will be doing some scheduled mechanical maintenance.
As with any project, there can be unforeseen issues or circumstances that alter the schedule. For the latest updates, check our app, social media channels (Facebook and Instagram), or stop by the Welcome Center.